AIG is one of the largest insurance companies in the world. ESI provides AIG with access control and electronic parking gate solutions.

BAE Systems is an international company engaged in the development, delivery, and support of advanced defense and aerospace systems in the air, on land, at sea, and in space. ESI provides BAE's Information & Electronic Warfare Systems business unit, with high security access control and CCTV systems.
The Christopher Reeve Foundation is dedicated to curing spinal cord injury by funding innovative research, and improving the quality of life for people living with paralysis through grants, information and advocacy. ESI was proud to install an access control system incorporating automated wheelchair accessible motorized doors.

DaimlerChrysler is a leading supplier of superior passenger cars, SUVs, sports tourers, minivans and pickups, as well as the world's largest manufacturer of commercial vehicles. ESI installs and services, access control, CCTV, and alarm monitoring systems for Daimler Chrysler corporate offices throughout the northeastern United States.

Lifetime Entertainment Services is dedicated to offering the highest quality entertainment and information programming including Lifetime Television, the Lifetime Movie Network and Lifetime Real Women. ESI has installed network based CCTV and Access Control systems, in multiple locations for Lifetime.
The Maria Fareri Children's Hospital sets the standard for children's hospitals. It is a family-centered facility that combines the highest-level care possible in the most supportive and therapeutic environment. The Maria Fareri Children's Hospital has been developed as a benchmark for children's hospitals around the world. ESI was proud to install CCTV cameras, and visitor management solutions for the hospital.

SAVVIS, Inc. is a global IT utility services provider that leads the industry in delivering secure, reliable, and scalable hosting, network, and application services. ESI has installed several Access Control and CCTV systems at Savvis facilities throughout New York and New Jersey.

Saatchi and Saatchi is an international advertising and media company with offices worldwide. They are one of the largest advertising agencies in NY City. ESI has installed many access control, CCTV, intercom, and alarm systems for Saatchi and Saatchi.

A division of Deutsche Telekom, T-Systems is an IT service provider with over 160,000 customers in 20 countries. ESI provides biometric access control systems, and CCTV service and support to T-Systems at their facilities in New York City.

The NYU Hospital for Joint Diseases has a distinguished tradition of medical innovation. Since 1905 their physicians have pioneered a range of treatments that have improved the lives of people with musculoskeletal and neurological disorders. ESI has installed digital video systems with over 100 cameras, as well as Card Access and Visitor Management systems.

As an academic medical center and the region's advanced care and Level 1 Trauma Center, Westchester Medical Center is on the leading edge of medical research and the latest advances in clinical care, serving more than 3.5 million people in the seven-county Hudson Valley region, northern New Jersey and lower Connecticut. ESI provides the medical center with digital video systems and visitor management systems.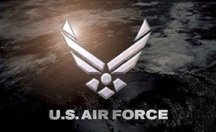 ESI provides equipment and other services to the United States Air Force as well as these other military / government agencies: